The Brief Tenure of the Illinois Central Gulf in Middle Tennessee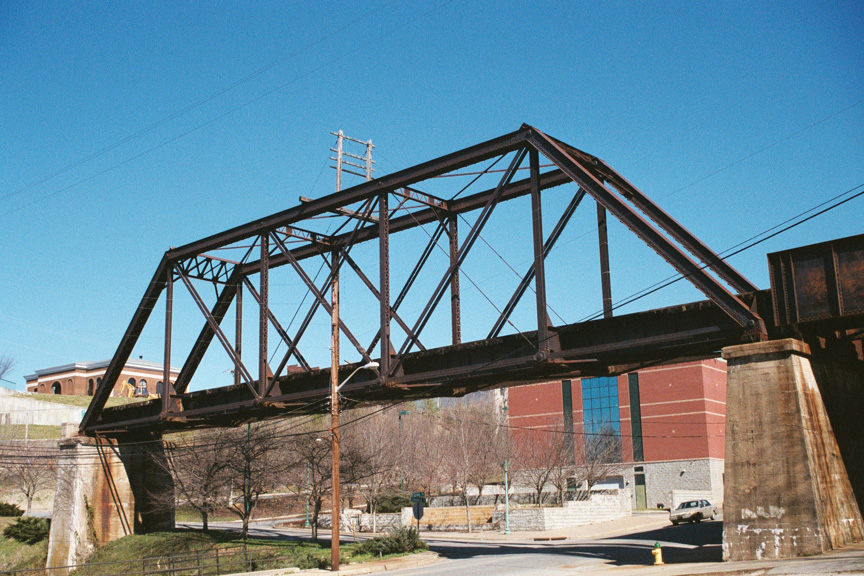 CLARKSVILLE, Tenn. — After the Tennessee Central wrapped up its operations on Aug. 31, 1968, some of the railroad's locomotives were parked in Hopkinsville, Ky., news accounts suggest. The next day, the Illinois Central assumed the line's operations between Hopkinsville and Nashville, Tenn.
 
The line operated as part of the Illinois Central's — and subsequently the Illinois Central Gulf's — Evansville District. But, about a decade later, the railroad announced its intention to vacate its line through Middle Tennessee.
 
In March 1978, the (Hopkinsville) Kentucky New Era newspaper reported the railroad was looking at closing the 158-mile line between Evansville, Ind., and Clarksville, Tenn. The report indicated the closing was "merely under study at this point."
A subsequent legal notice published in the newspaper on March 13, 1979, confirmed the report, but said an application to shutter the line might be filed within the next three years.
In July 1979, the newspaper published a brief announcing a July 19, 1979, public hearing in Madisonville, Ky., to discuss a proposed closure between Henderson, Ky., and Clarksville, Tenn.
By January 1981, a petition to close the line between Hopkinsville, Ky., and Nashville, Tenn., had been filed with the Interstate Commerce Commission (ICC). The ICC approved the application in October 1983, according to a contemporary account in The (Clarksville) Leaf-Chronicle newspaper.
As part of the closure, the Louisville & Nashville agreed to assume operations on a half-mile of track in downtown Clarksville.
Portions of the old ICG line in Clarksville have since been turned into a walking trail. Trestles still tower over Commerce Street in the city's downtown (pictured above circa 2003).
By 1986, the railroad's entire Evansville District was either closed or sold. The U.S. Army later purchased a portion of the old ICG line to service Fort Campbell, Ky.