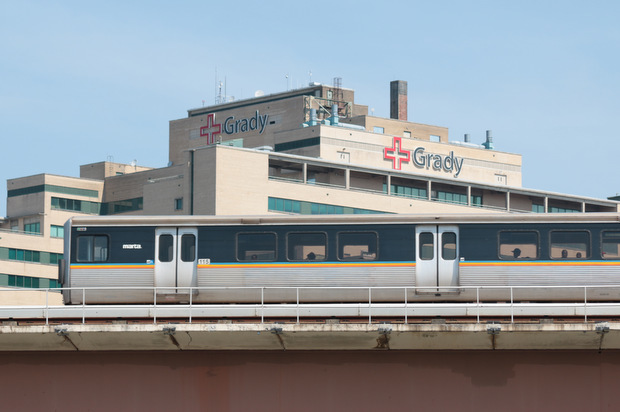 ATLANTA — Since 1971, more than 3.5 billion people – or 10 times the entire population of the U.S. – have caught a Metropolitan Atlanta Rapid Transit Authority (MARTA) bus or train.
As of 2016, MARTA is the eighth-largest transit system in North America.
MARTA began its bus service in 1972 and its rail service followed nine years later. Today, MARTA offers bus, rail and paratransit service
MARTA's origins date back to 1965, when the state Legislature formed a planning agency to plan and build a public transportation system in the City of Atlanta and in Clayton, Cobb, DeKalb, Gwinnett and Fulton counties. However, it would be seven years until Fulton and DeKalb counties, along with the City of Atlanta, approved a referendum levying a 1 percent sales tax to finance MARTA's construction.
Gwinnett and Clayton counties never passed the referendum. And as a result, MARTA does not operated in those counties.
MARTA's East Line began operating on June 30, 1979 and its West Line began its service on Dec. 22, 1979. It would be almost another two years, on Dec. 4, 1981, until the North-South line would begin its train service. And at that time, trains only ran between Garnett Street and North Ave. A station serving Hartsfield International Airport would open June 18, 1988, on the South Line.
June 8, 1996, marked a major addition to MARTA'a rail service. The North Line opened and opened and would eventually extend to North Springs. Plans for additional tracks into North Fulton County have been discussed but not yet realized.
Click here to see the latest MARTA headlines.