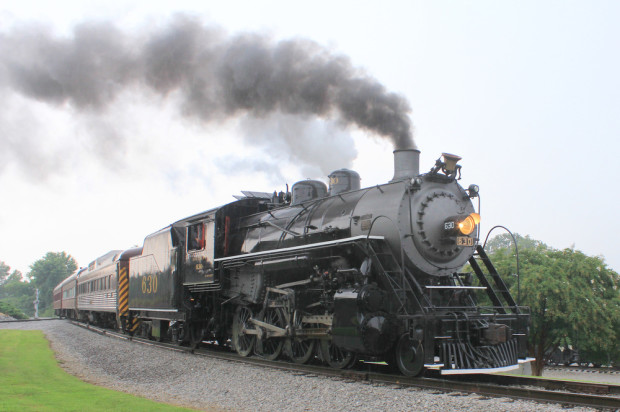 CHATTANOOGA, Tenn. — The depot on Market Street is perhaps the only reminder of a bygone era.
But several major railroads once served the city, making it among the most important railroad towns in the southern United States.
The name "Chattanooga" comes from the Creek Indian word for "rock coming to a point," referring to Lookout Mountain which begins in Chattanooga and stretches 88 miles through Alabama and Georgia.
The name, however, wasn't the city's first; it was previously known as Ross's Landing and Lookout City.
With the organization of Hamilton County in 1819, Ross's Landing served not only the Cherokee trade but also as a business center for the county. In 1838, city officially took the name of Chattanooga, the same year Cherokee parties left from Ross's Landing for the West on what became known as the Trail of Tears.
Over the past 170 years, Chattanooga is probably best known for its railroads.
During the Civil War, the railroad was of vital importance for bringing in not only supplies to the troops stationed within the city, but also for transporting reinforcements. Chattanooga was the destination of the failed Andrews Raid — a Union raid aimed at destroying the Western & Atlantic Railroad that served the city.
Other major railways that met in Chattanooga include: the Memphis & Charleston; the Nashville & Chattanooga; and the Virginia & Tennessee Railroad.
The famed Chattanooga Choo Choo, of the Cincinnati Southern Railroad, first departed for Chattanooga on March 5, 1880.
The city's first major depot was erected in 1905. A year later, Southern Railways acquired the station at a cost of $71,500.
The current station, known as Terminal Station, was completed in 1908 and dedicated on Dec. 1, 1909. New York architect Don Barber was hired by Southern Railways to design the depot.
The last passenger train, of Southern Railway, stopped at the depot on Aug. 11, 1970. A group of businessmen saved the building, and a second grand opening was held on April 11, 1973, when the station opened its doors as a hotel.
Published in the January 2006 edition of The Cross-Tie.