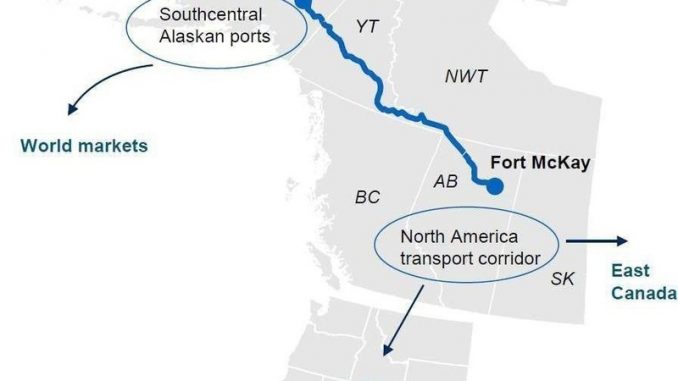 President Donald Trump has issued a border crossing permit for the Alaska-Alberta Railway Corp., a crucial step for the $17 billion project.
The action allows the company to lay track across the border.
The proposed railroad connects Alaska's deep-water ports and the existing Alaska Railroad network with Canadian railroads through northern Alberta. "Soft construction" is ready to start this year, while construction is expected to be finished by 2025 and fully operational in 2026.
"The issuance of a presidential permit is a significant milestone that will greatly assist with our continued efforts to build the A2A railway," A2A Founder and Chairman Sean McCoshen said in a news release.
"This is a world-class infrastructure project that will generate thousands of jobs for American and Canadian workers, provide a new, more efficient route for trans-Pacific shipping and link Alaska to North American transportation networks," McCoshen added. "The new rail line will provide for greater national, international, and global trade and create new and exciting economic development opportunities for a wide range of businesses, communities, and Indigenous Peoples in Canada and Alaska."
A Presidential Border Crossing Permit is required of all United States/Canada cross-border infrastructure projects. The permit removes uncertainty, facilitating the continued development of engineering, business partnerships, financing, Indigenous relationships and environmental permitting, proponents said.